Drugs & Alcohol Home Test Kit
Accredited Lab Testing From Your Home With Fast Results Guaranteed
Dr. Kate Bishop
Chief Scientific Officer
---
"All testing is conducted by healthcare professionals in a medically-led laboratory. Accredited lab testing is the best way to be confident that your test results are accurate. Get tested now for complete reassurance."
---
Discover Vitall's home test kits and get results you can trust.
FREE Delivery + Save Up To 25% By Subscribing
Screen & Monitor with our simple and accurate morning urine drugs and alcohol home test kit.
Get drugs and alcohol home test results delivered online, typically within 48 hours. Get rapid reassurance from an accredited clinical laboratory.
We Offer Eighteen Quality Assured Validated Laboratory Tests:
---
✓
Dihydrocodeine (opiate)
Your Options Available at Checkout Are:
---
Subscribe and Save - On Repeat Testing
Save 25%
Posted FREE or Next Day Delivery
In Stock
Home Test, Clinic Visit or Nurse Call-out
Optional
Learn More About Our Drugs And Alcohol Test
Highest Quality
Professional CE Marked Clinical Testing For Total Reassurance.
Expert Analysis
Home Blood Tests With UKAS Accredited Laboratory Testing.
Fully Compliant
In Vitro Diagnostic Medical Devices (IVDD) Compliant Analysis
How Our Home Test For Drugs & Alcohol Works
blood tests are
morning urine
Drugs And Alcohol test
as little as 48 hours
How Can I Test My Drugs And Alcohol At Home?
You can test your Drugs And Alcohol by carrying out the simple morning urine sampling method.
Your urine sample can then be returned to the laboratory in a prepaid envelope for analysis.
Find out more about the Vitall range of at-home health tests and get accurate results delivered online.
How You'll Receive Your Test Results
Your Drugs And Alcohol urine test results will be delivered quickly and securely to you in your personal online dashboard.
Each result is charted and clearly highlighted against normal ranges.
Any abnormal findings and possible reasons for this are fully detailed.
Receive an easy to understand overview of your health, fast.
Track your results over time to monitor lifestyle changes, treatments and behaviours.
Save up to 25% on repeat testing by subscribing when you checkout.
Expert Drugs And Alcohol Urine Test Analysis
Evidence-based health checks are analysed in an accredited laboratory.
Get Rapid Urine Test Results
Drugs and alcohol test results returned in as little as 48 hours.
Find Peace of Mind
Screen & Monitor.
What's Tested In This Drugs And Alcohol Home Test?
Eighteen biomarkers are measured to screen & Monitor.
Using a Morning Urine Sample, this Drugs And Alcohol Test Assesses:
Alcohol, or its formal name ethanol, is found in alcholic beverages such as wine, beer and spirits etc.
Amphetamines are synthetic stimulants that increase energy levels and alertness. The most common form on the street is Amphetamine sulphate which is typically snorted or swallowed when dissolved in a drink. It can also be taken in pill/tablet form or as a paste known as base.
Regular use of amphetamine often leads to physical and psychological dependence on the drug, with withdrawal symptoms including tiredness, hunger, irritability, depression, insomnia and mood swings.
Barbiturates are synthetic sedative drugs which slow down the central nervous system, and used to be regularly prescribed for anxiety and depression and insomnia. They are no longer common on the street due to the increased prescription of benzodiazepines.
Regular use leads to physical dependence develop and withdrawal may result in irritability, anxiety or an inability to sleep. High dose withdrawal can have severe symptoms including seizures, low blood pressure and delerium - and can even be fatal.
Benzodiazepines include a wide variety of different drugs with different effects and duration of effect. The most common types include diazepam (Valium), temazepam, and nitrazepam. The date-rape drug Flunitrazepam (Rohypnol) is also a benzodiazepine.
Benzodiazepines are depressant drugs and so are used medicinally to treat people with panic attacks or anxiety. Serious physical and psychological addiction can occur when benzodiazepines are taken regularly over a prolonged period.
Cannabinoids are the chemical substances that join to the endocannabinoid communications system found in the brain and body. The effects caused by cannabis result from cannabinoids interacting with specific receptors in the brain, in a similar manner to opioids.
Cannabinoids are most commonly sources from cannabis, as the dried leaves and flowers (buds) or as resin from the flowers.
Tetrahydrocannabinol (THC) and cannabidiol (CBD) are the cannabinoids.foundin the highest concentrations in cannabis.
Increasingly, synthetic cannabinoids such as HU-210, UR-144, JWH, 5F-ADB etc have been produced, with similar effects as THC but with much more variable potency.
Cocaine is a highly addictive stimulant that's typically snorted as a fine white powder (coke) or smoked as small crystal (crack. Cocaine is made from the native South American coca plant and while it does have medicinal usage, is illegal for recreational usage.
Cocaine can make you feel confident, alert, excited and full of energy. But it can also have a number of side effects including raised body temperature, increased heart rate, anxiety and paranoia. Street cocaine is often mixed with other contaminants including talcum powder or flour, or other drugs such as amphetamines or synthetic opioids.
Cocaine is also very addictive, due to its effect on the release of dopamine by the brain. Psychological dependence is the most common addiction.
What Our Customers Say About Vitall
Really Good Service
Really good service, very fast delivery and results I have trouble getting blood from my veins, two nurses tried but it wasn't happening. The finger method worked a lot better, though you have to be organised and read the instructions so blood isn't going everywhere (which happened on my first attempt with a different company). Service was really good, and gave me my results within a couple of days of posting, and found I have a low Vit D amount, despite taking supplements. Probably from being inside due to the pandemic the last 18 months. I let the GP know and it is getting fixed, wouldn't have known there was a possible issue without using Vitall!
Ailis
Verified
A Brilliant Service
This is a great company that kept closely in touch with helpful suggestions right up to receiving my sample. There was a slight delay in delivering my results but they rectified that as soon as I got in touch. The presentation and analysis of the test were amazing along with a detailed explanation. I'm totally delighted to have found this company and will definitely be using them again!
May Wilson
Verified
Absolutely superb
Was sceptical as it's a postal service but it arrived quickly and I received communication when it was received, going to test and then results. The results were beyond clear and they describe and explain what each element is. Passed details to the GP and got a fast treatment plan - after 6-8 months of being ignored.
Lucy Donald
Verified
Excellent service
Excellent service, ordered at home blood test and received kit two days later, easy to follow the instructions and post back etc, unfortunately my first sample clotted in transit but was sent another kit the day after, sent it back and had results within 24 hours, all results explained well and easy to understand - will definitely order again
F Talbot
Verified
Felt so fortunate to be able to test…
felt so fortunate to be able to test something so important so simply. It really was very easy and the results came back very quickly and were easily explained. It's so good to have a peace of mind about my fertility now and my hormones. I would recommend this a million % Women please don't be scared, knowledge is power. If you can find out now what your situation is then you can make an informed choice rather than delaying the inevitable and giving yourself fewer options in the future
Dorota
Verified
I was a little nervous about trying but glad I did
I was a little nervous about trying this service as I'd never heard of them before but I am so glad I did. The package arrived really quicky, instructions were really clear, and the results arrived quickly as well and they were easy to understand. I was so impressed. The lab was also UKAS accredited so I know my test will be accepted by my doctor. Thanks guys!
Zoe Olivia Bradley
Verified
Quick turnaround (within 24 hours)
Really helpful and professional customer service. I had a few queries and all were answered very rapidly. The results are going to be a huge help. Thank you!
Natalie
Verified
Excellent. Super quick.
Posted my sample yesterday afternoon and received my results today! So much easier than going to doctors.
Miss Roden
Verified
Very Satisfied
Used the company before and was very satisfied with the service. On this occasion, I had communication with customer service and their response was excellent. The service is timely and I was confident that the process was handled professionally.
Enigma JS
Verified
Happy with the testing from Vitall
The Home Kit was straightforward to do and well explained. Impressed also with the speed of the returned results. Very happy to recommend the Vitall Company for anyone looking for a reliable method of testing
David Rushbury
Verified
Vitall provided an excellent service
Having posted my test on Monday, I received the results on Wednesday - very prompt. I would highly recommend them.
Elizabeth Stokes
Verified
Fast efficient reliable service
Excellent. Can't recommend highly enough
Dawn Hodges
Verified
Learn More About Drugs And Alcohol Urine Testing
Why Take The Drugs And Alcohol Test?
Screen for common drugs of abuse and alcohol consumption witha simple urine sample. Positive results confirmed using GCMS.
Take control of your health without any of the inconvenience of going to the doctors with one of Vitall's at-home blood tests.
Who Should Take The Drugs And Alcohol Urine Test?
Screen & Monitor using a home morning urine test kit.
You get the convenience of home testing with the reassurance of professional clinical analysis. Your results are delivered quickly & securely online.
This Drugs & Alcohol Test is advised if you:
want to rule out if drugs have been taken recently;
want to show that alcohol has not been consumed recently;
want the convenience of home testing without waiting for a GP appointment;
need a high quality, clinically accredited test done in a professional clinical laboratory.
Take a complete health check-up with Vitall.
How Much Do Drugs And Alcohol Tests Cost?
The Vitall drugs and alcohol test is available online for just £139. Your home test kit will be dispatched by free first class post for delivery to your door.
When you checkout to buy your drugs and alcohol test online we also offer additional options, including:
Upgrade to next day delivery of your home test kit for an additional £7.99.
Visit the Patient Reception in central London for just £25. Your drugs and alcohol test sample can be collected by a qualified nurse for immediate analysis.
Have a nurse visit you to collect the sample for your drugs and alcohol test, this is available within the M25 area for just £149.
Whichever option you choose at checkout, buying the best drugs and alcohol test online in the UK with Vitall ensures high quality results from an accredited laboratory.
Take control of your health today with one of Vitall's home blood tests.
Order Your Drugs And Alcohol Test Kit Now
£139
Your Options Available at Checkout Are:
---
Subscribe and Save - On Repeat Testing
Save 25%
Posted FREE or Next Day Delivery
In Stock
Home Test, Clinic Visit or Nurse Call-out
Optional
Similar to the Home Test:
Articles On At-Home Drugs & Alcohol Test Kits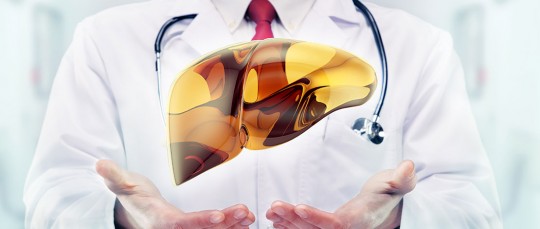 2021-08-06 11:25:24
A comprehensive guide to healthy liver function, the signs of liver disease and how a liver function test helps you identify issues.
Need Help? Please Call
0207 164 6044
Online
Phone lines are open 9 a.m. to 6 p.m. Monday to Friday.
Email support available at all times: contact us here.
Expert Drugs And Alcohol Urine Test Analysis
Evidence-based health checks are analysed in an accredited laboratory.
Get Rapid Urine Test Results
Drugs and alcohol test results returned in as little as 48 hours.
Find Peace of Mind
Screen & Monitor.