Is Home Testing Fast And Accurate?
Have you thought about what the most important thing is for your health testing? Do you want fast results or accurate ones? Ideally both, right?!
With many tests, it can be very tempting to choose the quickest result - but you absolutely must have confidence that the result you receive is correct.
Option 1: Disposable Self Tests

Single use cartridge tests (also called rapid-tests) can give an instant result for some simple tests. While they usually present as the cheaper option, their quality and regulatory approval is often questionable.
When opting for disposable tests at the very minimum check that they are:
CE marked for in-vitro diagnostic use
CE marked for self testing (not just health practitioners)
Note that rapid-tests are not recommended for critical tests (e.g. STIs), tests where multiple markers are assessed together (e.g. organ function) or when tests can have a range of values - not just a yes or no (e.g. most of them!).
Option 2: Professional Lab Tests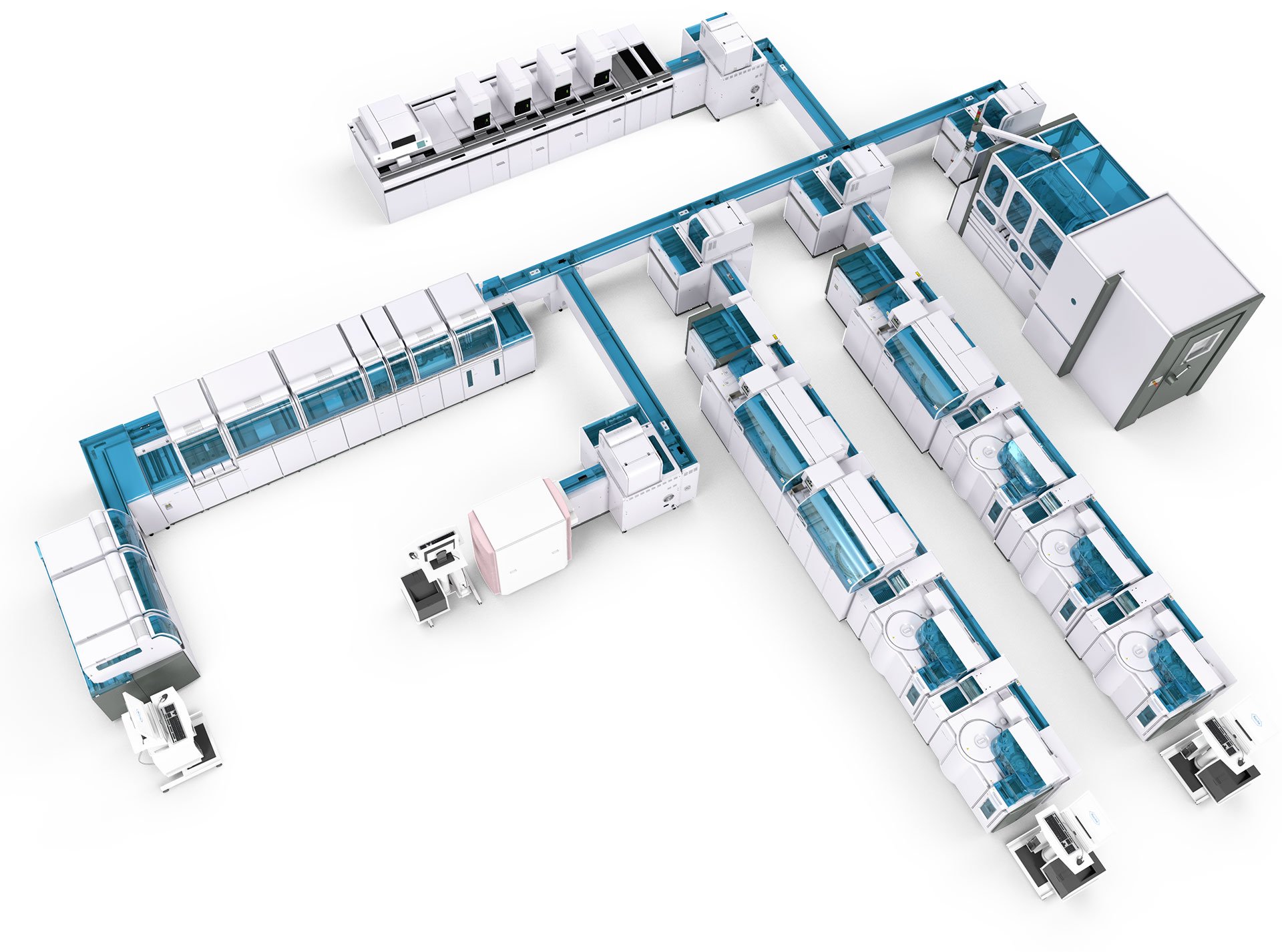 Sending a sample to a fully-automated laboratory analysis system is a big step up in terms of reliability, accuracy and quality.
Modern analysers & reagents combine decades of global life science development - and they're connected to automated tracking systems for speed, consistency and to minimise errors.
Crucially, having medically qualified staff quality controlling all processes is the key to ensuring analytical reassurance.
When opting for a lab test, you should always ensure that:
Tests are CE marked for self-collection purposes
Laboratories are UKAS Accredited
Labs are staffed by medical healthcare practitioners
At Vitall we are firmly in camp two, providing self-collection test kits for professional clinical lab analysis. We're adamant that this is the best way to deliver accuracy.
But we know speed is important to you too!
Fortunately advances in automation mean results can still be delivered very quickly. And with results sent to you securely online, that piece is fast too.
Last Updated 2nd June 2021
By Dr. Kate Bishop
Need Help? Please Call
0207 164 6044
Phone lines are open 9 a.m. to 6 p.m. Monday to Friday.
Email support available at all times: contact us here.
Expert Blood Test Analysis
Evidence-based health checks are analysed in an accredited laboratory.
Get Rapid Blood Test Results
From 24 hour turnaround with the convenience of home sampling.
Find Peace of Mind
Know your body, alleviate concerns & take action with your health risks.