Sport PLUS Test
- Direct Performance
For serious nutrition & sporting health at all levels
Sport PLUS
Direct Performance
For serious nutrition & sporting health at all levels
Subscribe to track your health progress.
Fingerprick Test. Professional Analysis.
Samples processed in 24 hours.
In stock. Dispatched free Tomorrow.
We've created a specific profile for athletes who want to optimise performance and fully understand their training intensity, energy levels and underlying health.

Your blood is vital at delivering nutrients and oxygen to your muscles so we measure your general blood health, immunity status and haemoglobin levels. Crucially we also measure your glycaemic control - how well your body is managing blood sugar levels.

Essential vitamins and minerals are analysed, to evaluate your general energy levels and ability to efficiently use and rebuild your blood & musculoskeletal system.

Finally your general stress and inflammation levels are evaluated - this helps ensure you are not overtraining and get the most from your program.
Sport PLUS Tracker is
fingerprick blood
Sport PLUS Check
under 24 hours
The Sport PLUS Test Kit Includes Blood Tests For:
---
Diabetes (HbA1c) Test
Two tests included to assess average blood sugar levels & risk from Type 2 diabetes
---
Full Blood Count (FBC) Test
Seventeen tests included to measure your general blood & immune health and ability to fight viral & bacterial infection
---
Inflammation (CRP) Test
Assess your risk from heart disease or indicate exercise over-training
---
Vitamin & Minerals Test
Five tests included to identify crucial vitamin & mineral deficiencies
How You'll Receive Your Test Results
Your Sport PLUS test results will be delivered quickly and securely to you in your personal online dashboard.
Each result is charted and clearly highlighted against normal ranges.
Any abnormal findings and possible reasons for this are fully detailed.
Receive an easy to understand overview of your health, fast.
Track your results over time to monitor lifestyle changes, treatments and behaviours.
Save up to 25% on repeat testing by subscribing when you checkout.
Buy Your Sport PLUS Home Test Kit Now
£199
Options at Checkout:
---
Repeat Testing Available
Save 25%
Posted FREE or Next Day Delivery
In Stock
Home Test, Clinic Visit or Nurse Call-out
Optional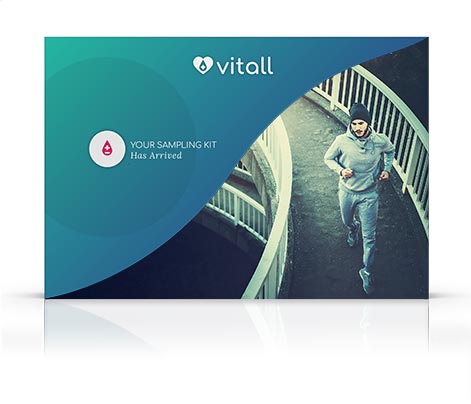 Expert Analysis
Evidence-based health checks analysed in an accredited laboratory.
Rapid Results
Health checks test results returned in as little as 24 hours.
Peace of Mind
Direct Performance